Discover Mali (15 Days)


Day 1 Arrival in Bamako
Arrive in Bamako, site of the three crocodiles. Welcome at the airport, installation in hotel, contact with the guide and review of the programme. Dinner at the "Restaurant Libanaise". Night in Bamako at a hotel with A/C.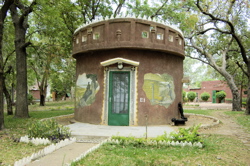 Day 2 Bamako - Teriya Bugu
(327 km)
Breakfast at hotel before departure for Teriya Bugu which means "house of friendship," in Bambara (41/2 hrs). This veritable oasis in the bush is located 28 km off the main road between Bla and San. An effort in sustainable and ecological tourism, Teriya Bugu contains not only a resort but hundreds of thousands of trees, a multitude of farming activities from gardening to bee and fish raising worked by families of the local community. Visit the museum, walk the arboretum and learn to recognize the numerous trees, see the many species of birds. Spend night in Teriya Bugu hotel, dine in their restaurant.

Optional activities (with additional fees): Guided tour of the site to see the micro-agriculture, and renewable energy projects, and the history of the location and its founder.
Evening visit of N'Goron, diner and show of "Bari" dancing or Bambara hunters dance (min. 6 pers)
Evening of dance by Ouassasso Bambaman masks (min. 8 pers.)


Day 3: Teriya Bugu -Djenné
(240 km)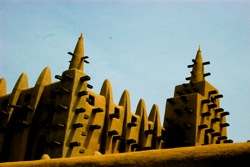 Breakfast in Teriya Bugu, leave for Djenné (3 hr). Visit the city of Djenné with her 13
th
century grand mosque, largest mud brick structure in the world. Named a World Heritage Site by UNESCO, and backdrop of extraordinary market of hundreds of vendors. Lunch and dinner in Djenné at "Restaurant de la Place". Night in Djenné at "le Campement." Please note the weekly market day is Monday; depending on arrival day in Bamako we may not arrive here on Monday. Since it has become so well known, Monday is now over-crowded with tourists and touts for a more laid-back experience it is preferable to visit on a calmer day.

Day 4: Djenné - Mopti
(130 km)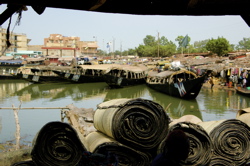 Breakfast in Djenné then head to Mopti 2hr drive. Visit the Venice of Mali, on the confluence of the Bani and Niger rivers, see boats being made, the market, the mosque, the mix of Bambara, Bozo, Dogon, Fulani, and other races in this bustling port town. Lunch and dinner at the restaurant "le Bozo". Night in the "Hotel le Campement"

Day 5
Mopti- Sangha (Dogon Country)
(120 km) Breakfast in Mopti. Depart for Sangha in Dogon country, country of 1001 gods and 1001 masks. The Dogon are different from any other race in the area, with a very particular religion, which many still practice, involving totem animals, protector spirits and ancestor worship. You will have a chance to see some of the abandoned sights of fetishes (where worship and sacrifices were performed). Out of respect to local customs we ask that visitors stay with a guide at all times so as not to risk desecrating sacred sites. The cliffs were formerly inhabited by a people known as the Telem, apparently pigmies, little is known about where they come from, where they disappeared to and how they managed to live in the tiny dwellings hundreds of meters up the cliff face, legends however abound. Sangha is a group of 10 villages, a mix of Muslims and animists who mange to peacefully coexist. Lunch and dinner at the hostel "le Dogon" in Sangha where you will spend the night.

Day 6
Dogon Country continued Breakfast in Sangha, Descend the cliff, on foot to visit the villages of Banani, Younga 1 and Younga 2. You will observe how industrious the Dogon are eking out millet plots in even the tiniest spaces among the rocks. They also cultivate large quantities of onions which liberally season all of their meals. Lunch in one of the villages and return to Sangha for the night. There may be the possibility of witnessing a mask dance or animist ceremony. Events and any supplementary fees will be announced at that time.

Day 7:
Thursday
Dogon Country continued Continue south along the escarpment visiting Dogon villages. See traditional Mud cloth painting and other crafts. Night in Dogon village.

Day 8
Friday
Dogon Country - Mopti
(60 km)
- River Trip for Timbuktu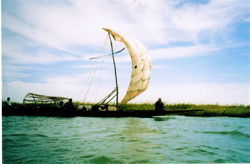 Leave Dogon country for Mopti. Take Niger River to Timbuktu via Mopti, Lake Debo, Niafunke, Tonka, Dire. -camping all meals included

Day 9
Saturday
Niger River Trip Continued

On the Niger river admire the beautiful scenery, river birds and possibly see hippos. Observe Bozo fishermen at work. Stop and visit Bozo villages and camps of the nomadic Fulani herders on the way.

Day 10
Arrival in Timbuktu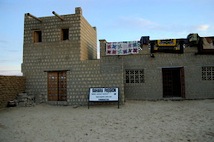 Arrive in legendary Timbuktu in the evening. Installation in the hotel Sahara Passion, dine on a traditional mishoui (whole roast sheep stuffed with couscous) traditional dance to Tuareg music. Spend night in Timbuktu.




Day 11
Visit Timbuktu - Camel Trek to Tuareg Camp
(5 km)
Breakfast at the hotel. Guided visit of the city and historic sites of Timbuktu, explorers' homes, museum el Mansore Koray, library of ancient manuscripts, Djingere Ber and Sidi Yahya mosques, Sankore University, market, artisan centre. Lunch at the Poulet D'or. Optional visits to other libraries and museums (entry fees vary from $2-$4 €) Depart at 16h00 on camel back for a Tuareg camp 5 km from town, about an hours ride. Special Tuareg meal "toukasso" (steamed bread in a special sauce). Night in the desert camping under the stars.


Day 12
Timbuktu - Sévaré
(540 km)
Breakfast in camp. Return at 9 a.m. to Timbuktu, showers and departure for Sévaré. Six hour drive. Lunch in Douenza (4 hrs, 190 km from Timbuktu). Evening free. Diner in Sévaré, Night in Sévaré at "le Pyramid".


Day 13
Sévaré - Ségou
(395 km)

Depart for Ségou, 3 1/2 hour drive. Lunch in Ségou. Visit the city of Ségou, site for the former colonial rule, see the port, market, potters and weavers at work. Admire the giant balanza (baobab) trees. Spend night in Ségou, "l'Auberge"


Day 14
Ségou - Bamako
(235 km)
Continue to Bamako, 3 hr. drive. Depart for Bamako after visiting some of the Bambara villages on the way and the old site of Ségou, capital of the Bambara kingdom. Arrival in Bamako in the evening. Dinner at restaurant de la gare or similar. Night in Bamako


Day 15
Bamako, Departure Day

Breakfast at hotel. Free day,visit of Bamako, museum, zoo, market, mosque, artisan centre, etc. Liberate the hotel rooms at 10 a.m. (a day room will be available for storing belongings) Evening Departure for Senou Airport.