Taoudeni Trek and Sahara Passion are partner operations in Tourism who share similar goals of responsible and sustainable tourism with an emphasis on community development.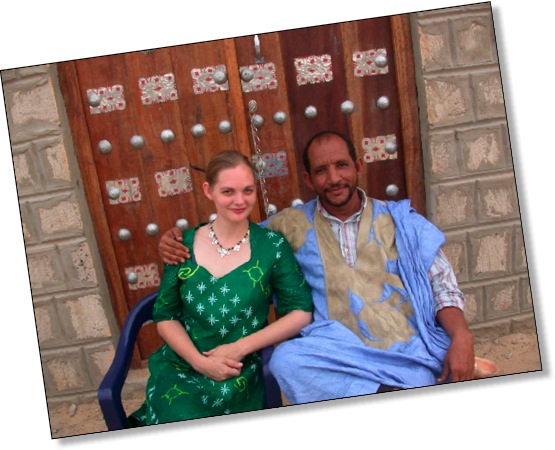 Below is stated the working philosophy of Taoudeni Trek and Sahara Passion:


Taoudeni Trek:

We are an non-political commercial association whose goal is to organize trips to encounter Malian culture; in particular the Mandinge, Fulani, Dogon, Songhai and Tuareg cultures.

The profits of these trips go to the development of the poorest and most disenfranchised of villages of these people through such projects as the construction of wells, schools, dispensaries, etc. etc.

This association is composed of twenty members who are animated by a desire that their clients discover Mali in its natural state and see the true face of the country which is hospitality, honesty, peace, justice and tolerance. It is our wish that each visitor be at the heart of the events and live the reality of the people.

We are committed to the preservation of the culture of these populations.

Shindouk,

Commercial Director
Sahara Passion:

The Sahara Passion was conceived from the love of a Tuareg in Gao and his Swiss wife for the northern regions of Mali. Together they started the agency in 1998 with the goal of promoting economic development in the region.

The tradition is continued in Timbuktu where Tuareg chief Shindouk Mohamed Lamine arranges tours and his wife, Miranda, manages the hotel. Their passion has brought new life to the agency, which is now the most highly recomended option of its kind in Timbuktu.

The goal of the Sahara Passion is to provide employment opportunities for the Tuareg people and promote a cultural exchange between them and western visitors. Profits from the business are invested in a community fund from which members can borrow for their urgent needs. These funds are also used to carry out development activities for the populations in the north.

Miranda Dodd,

Manager


To better serve these goals Sahara Passion - Timbuktu has combined forces with Taoudeni Trek. This cuts down operating costs and allows more funds to go to the needy populations. It also permits us to offer a wider range and better quality of services to our clients at lower rates.

Our Services

Arranged Trips around Mali, Niger, Algeria, and Mauritania

Rooms or camping options at Sahara Passion - Timbuktu

Meals by request - while lodging with us

Guided visit of Timbuktu

Arranged outings in the desert by camel or 4x4

Arranged outings on the Niger river

Port and Airport transfer and ticket reservations

Arrangement of onward travel, by car, boat or plane

4x4 Rental (station wagon, pick-up single or double cabin)

Internet connection (with PC laptop only)
Eco-Tourism

At Sahara Passion we are working to make our establishment environmentally friendly. To this end we have installed solar panels for the electricity. Our current installation runs lights in all the rooms and outlets for running small electronic devices or charging batteries, etc. We intend to increase the capacity soon to allow us to run fans and refrigeration etc.

We manage trash and waste water in a way to be hygienic and have the least impact on the environment. Trash is first separated: Organic material is saved to feed to the neighbours' goats and sheep, any container that can be reused is given to those who need them; paper is used to start the fire; the remaining waste is burnt and/or buried, not left to blow around on the ground. Waste water drains into a soak-pit where it is naturally filtered by the sand and returns to the earth or is diverted to water the shade trees we have planted in front of the building.

While on our trips we have a policy of collecting all our trash and returning it to a place where we can dispose of it properly. We do not condone leaving non-organic waste in the desert, or other locations we visit.

Other Contacts

Sahara Passion also has a representative in Bamako who can arrange your visit there including airport transfer, hotel and plane reservations, arrangements for onward travel, currency exchange and visit of the city.

Bamako Representative:
Gorel Sidibe,

cell:
(00 223) 7 648-0514

email:
spassion@bluewin.ch
or
gorelsidibeh@yahoo.com
Links
www.shindouk.org
http://exploretimbuktu.com
http://millenairetombouctou.tripod.com