24/04/11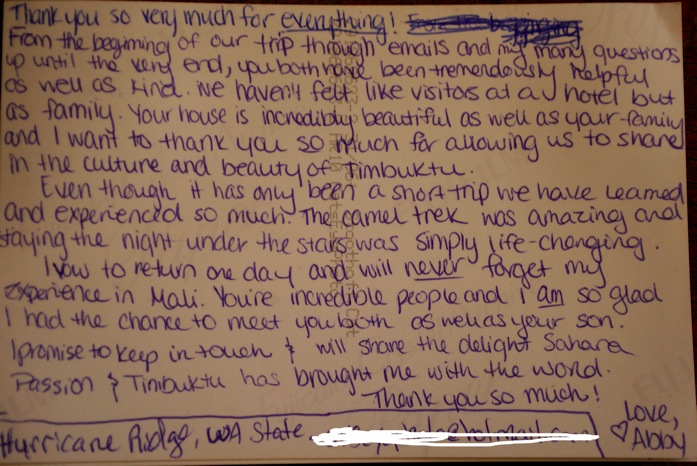 Thank you so very much for everything!
From the beginning of our trip through emails and my many questions up until the very end, you both have been tremendously helpful as well as kind. We haven't felt like visitors at a hotel but as family. Your house is incredibly beautiful as well as your family and I want to thank you so much for allowing us to share in the culture and beauty of Timbuktu.
Even though it has only been a short trip we have learned and experienced so much. The camel trek was amazing and staying the night under the stars was simply life-changing.
I vow to return one day and will never forget my experience in Mali. You're incredible people and I a; so glad I had the chance to meet you both as well as your son. I promise to keep in touch and will share the delight Sahara Passion and Timbuktu has brought me with the world.
Thank you so much!
Love Abby